Noble Audio & Video is a professional audio/video technology solutions provider. We offer extensive experience in design, engineering, installation, integration, programming, and managing technology based systems for your home and business.
Our areas of expertise include (Indoor and Outdoor) audio-visual systems, video gaming, comprehensive system control, lighting and window shade automation, WiFi and LAN networking, energy management, security cameras, to mention a few. Our primary focus is on custom/permanent installations in homes and businesses. However, we also can provide AV rental solutions for special events.
For years we've been serving the needs of Carmel, Cicero, Fishers, Indianapolis, Noblesville and the surrounding areas. We have a reputation for providing exemplary customer service and we continually demonstrate our commitment to excellence and quality.
We are a local family owned and operated business with very high standards and a commitment to quality products and outcomes. Noble Audio and Video will design a solution supporting the systems and lifestyles requirements of today and position you for the emerging technologies of tomorrow. Whether you are building new, remodeling, expanding or just want to upgrade an existing system, let our team of experts show you how easy and affordable it can be with us as your trusted adviser and technology partner.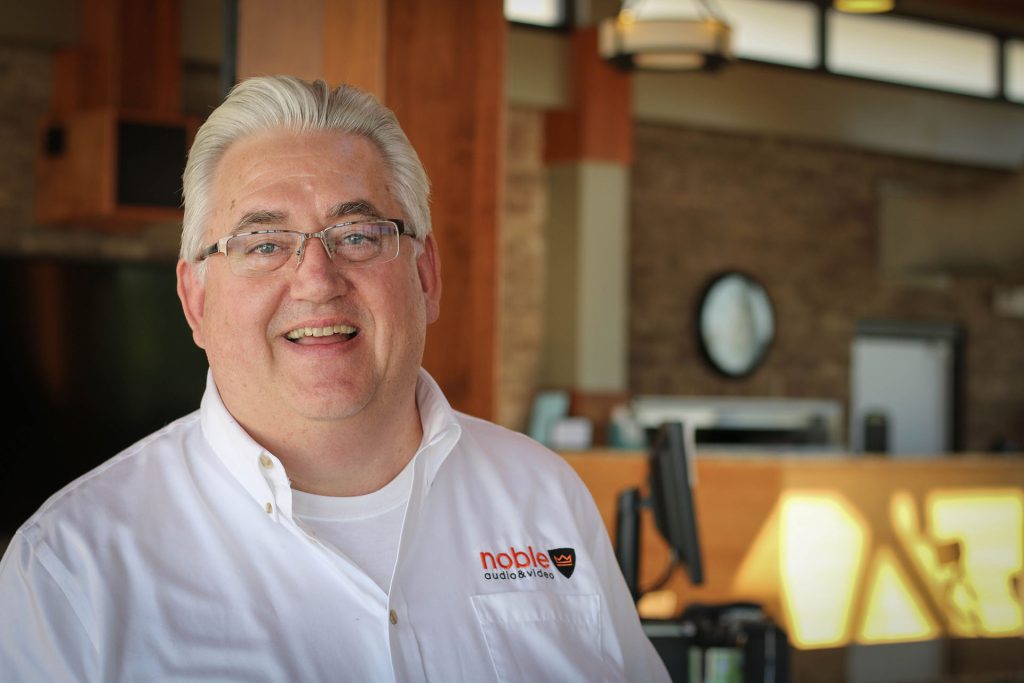 Karl Krohn
Karl Krohn is the founder of Noble Audio and Video. He has been working with audio, video, and sound systems since his teenage years. After 30 years with AT&T and working with communication systems of all sorts, he has found his way back to his true passion…quality audio and video solutions.